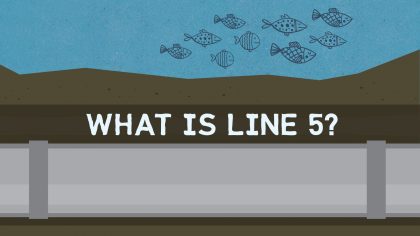 First and foremost, Line 5 is a pipeline.
Despite how you feel – stay with us for a minute – it is important to remember that pipelines don't just provide fuel for electricity to light, heat, and cool your home, and they don't just bring gasoline for your car either. There are all sorts of products moved on pipelines, and they provide the building blocks for some other really cool things that we use each and every day. Because of these fuels, we've been able to advance our society, improve our personal health and environment, and, quite literally, fuel our economy.
No matter where you are in the country, chances are there are pipelines nearby. In fact, our country is crisscrossed by over 2.5 million miles of pipelines. We've been building them for over a century. Line 5, specifically, has been running through Michigan for over 65 years and has continually been updated and modernized to make sure it's using the latest technology to keep it protected. It starts up north in Ontario, Canada, and runs 645 miles down into the Lower Peninsulas providing Michigan with 55% of its propane needs, and 30% of its fuel going to refineries to make gasoline, diesel, and jet fuel while the rest is developed into by-products that help create things each of us use every single day.