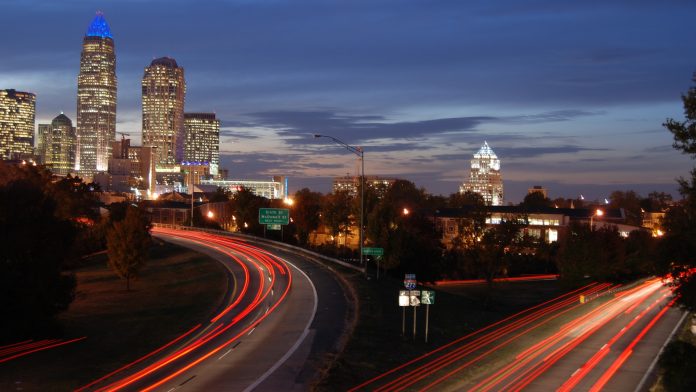 Richmond, VA – Emissions in Virginia have fallen by as much as 89 percent since 1990, even as the Commonwealth's increasing energy needs have been met with greater oil and natural gas use and new utility infrastructure, a Consumer Energy Alliance (CEA) analysis released today finds. The counterintuitive trend demonstrates that it is possible to maintain sound environmental stewardship while also expanding energy production and supporting economic growth.
In less than 30 years, Virginia's population has grown by more than 37 percent. At the same time, Virginia's commercial and industrial sector turned into an economic powerhouse that CNBC called one of its "Top States for Business." Yet, consumption during this same time went down in the industrial sector alone by 20 percent as efficiency improved and allowed companies to do more with less – showcasing how far energy efficiency has advanced through new processes and technologies.
This is a key factor in the data from 1990-2017 that CEA examined, which show Virginia's emissions of key pollutants have decreased across the board, with a:
• 61 percent reduction in nitrogen oxides (NOx),
• 89 percent reduction in sulfur dioxide (SO2), and;
• 60 percent reduction in volatile organic compounds (VOCs)
Despite the growing population and economy, which necessitated more than a tenfold increase in natural gas consumption by the state's electricity sector, from 1990 to 2016, Virginia's carbon dioxide (CO2) emissions declined by almost 20 percent.
"This report is more evidence that America can lead the world in both energy production and environmental protection, which is great news for Virginia's families, businesses and manufacturers," said Delegate Mark Cole of Virginia's 88th District.
Brett A. Vassey, President & CEO, Virginia Manufacturers Association, added, "Embracing energy development and environmental stewardship demonstrates true leadership and helps to elevate the public discourse in a manner that political ideologies alone cannot reach."
This analysis follows CEA's Energy Savings Report for Virginia, which found that families, small business and manufacturers across the state saved almost $11 billion thanks to low-cost energy over the past decade. These savings are essential for a state that consumes far more natural gas than it produces, and where on average, each resident spent $3,024 to meet their energy needs in 2016. With more than 10.6 percent, or more than 874,000, of Virginians living at or below the poverty line, this translates to roughly a quarter of their income going toward energy expenses.
To view the analysis, click here.
###
About Consumer Energy Alliance
Consumer Energy Alliance (CEA) is the leading consumer advocate for energy, bringing together families, farmers, small businesses, distributors, producers, and manufacturers to support America's environmentally sustainable energy future. With more than 550,000 members nationwide, our mission is to help ensure stable prices and energy security for households and businesses across the country. CEA works daily to encourage people across the nation to seek sensible, realistic, and environmentally responsible solutions to meet our energy needs. Learn more at ConsumerEnergyAlliance.org.
Contact:
Emily Haggstrom
P: 720-582-0242
ehaggstrom@consumerenergyalliance.org