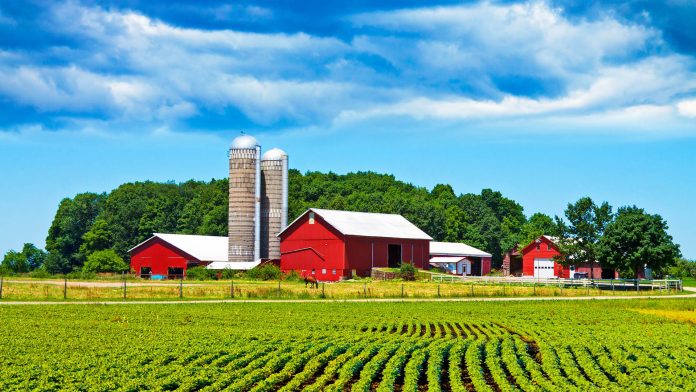 As people are slowly integrating into life after lockdown, some people might be asking, "What will our future look like post-COVID-19?" And while experts weigh in, when we assess major disruptive events throughout history, an enduring truth emerges. Energy plays an intrinsic role in charting and sailing a course to the future, and as we did in the past, we'll require reliable, reasonable and resilient energy to safeguard our families, our small businesses and our economy.
Remarkably, we've been able to sustain the systems that deliver our energy to us throughout this ordeal, underscoring the strength and flexibility of pipelines and electrical transmission networks. They're built to last. Something that can't always be said when you contrast it with the vulnerability of the retail, services, and travel and tourism sectors.
So throughout the lockdowns, our energy has been there. We haven't even had to spare it a thought, and that's a relief when we have had so much else to worry about. Energy has gotten us through the worst of this lockdown – providing the basic essential health and safety products we've needed – but as consumers, we need to recognize that as we begin to move into recovery, energy will be vital to our economy and its growth, too. It is essential to ensure our tens of millions of unemployed can regain and retain their jobs and that countless small businesses can get back on their feet and survive.
It won't be easy because for small businesses and consumers alike, a unique kind of hurt endures. Main Street's confidence has crashed. Lending Tree's latest survey of small-business owners, released on May 28, indicates that 46% of owners worry they can't afford to resume normal operations.
That is a scary finding, signaling that to play its traditional critical role in a post-crisis environment, reliable energy must be praised – not criticized – as we continue to generate and supply clean, cheap and secure supplies of it.
Utilities are doing their part. During COVID-19, utility companies across the U.S. have been taking significant steps to make sure affordable service is available and to be sensitive to the needs of customers hit hard by the economic fallout from the virus.
But policymakers and regulators must do their part as well. Recently, for the most part, Pennsylvania regulators have acted responsibly despite opposition and pressure from anti-energy activists.
The state's Department of Community and Economic Development has permitted Energy Transfer LP to complete pipeline construction work at 17 locations essential for carrying much-needed natural gas liquids such as propane that will help revitalize a Philadelphia terminal. Pipelines and energy production are helping bring online the largest private-sector economic development project since WWII – the Beaver County Petrochemical Plant- that will help create thousands of jobs across Western Pennsylvania.
And the U.S. Supreme Court can ensure that clean, affordable and abundant natural gas serves 4.7 million homes in Pennsylvania and New Jersey by accepting and ruling on a case involving PennEast Pipeline's plan to construct a 116-mile pipeline that could save families hundreds of millions of dollars by lower their energy costs. In April, the Supreme Court signaled it was interested in reviewing lower court rulings on the plan, which was approved early in 2020 by the Federal Energy Regulatory Commission.
And thankfully, people and policymakers across Pennsylvania have seen how important the energy industry is to the economy and have rejected tax increases and other tactics brought forth through the anti-energy movement. A good portion of our state and local revenues is generated from energy, and as budgets have been strained and services are cut, why would we hinder the growth of an entire industry?
Consumer Energy Alliance has always urged legislators and regulators to reject ill-advised legislation and regulations that would raise energy bills, hurt families and small businesses, and prevent supplies of a clean, affordable fuel like natural gas from reaching consumers and small businesses. Making sure this message is heard is now more important than ever as more than 1.9 million Pennsylvanians – more than 15 percent of the state's population – are out of work.
Elsewhere, we hope more state legislatures will follow their peers elsewhere that are adopting infrastructure protection laws to prevent anti-energy activists from vandalizing or damaging energy infrastructure in the name of public protests.
If past crises are any indication, adjustments to our energy systems will be evolutionary, not revolutionary. Change is beneficial but we must ensure that our energy supplies continue to be reliable, reasonable and resilient.