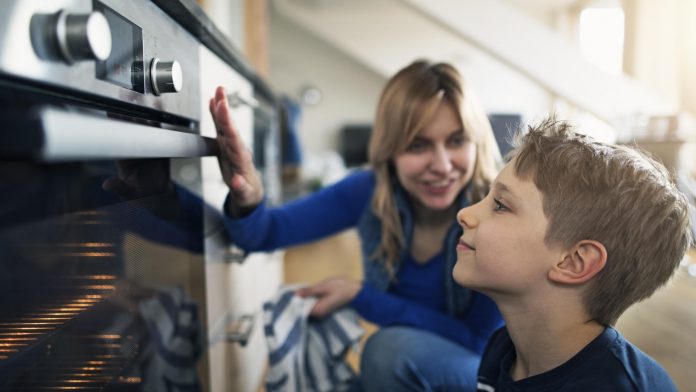 Columbus, OH – Consumer Energy Alliance (CEA), the leading energy and environmental advocate for families and businesses, joined together with the Utility Workers Union of America Local G-555, Ohio Home Builders Association, Midwest Hearth, Patio & Barbecue Association, Ohio Council of Retail Merchants and Ohio Chamber of Commerce to voice support during testimony of House Bill 201, which would prevent municipal bans on the delivery of natural gas to existing and new homes and businesses.
"CEA applauds Representative Stephens for introducing this proactive piece of legislation since it will help protect Ohio's families, local businesses, and manufacturers by ensuring access to affordable, reliable natural gas which has helped to lower energy costs while reducing our environmental footprint," CEA Midwest Executive Director Chris Ventura said. "Ohioans should be able to rest easy knowing that in their state they can rely on natural gas and propane to heat their homes and fuel their businesses."
Ventura added: "One of the great untold stories in Ohio and across the country, the United States is leading the world in environmental stewardship and emission reductions, largely due to the use of natural gas and ongoing progress in renewable energy. Governments and the private sector working together to offer sensible, environmentally-positive solutions to our energy challenges are proving that we can have a balanced mix of energy sources including renewables while still keeping prices affordable and services reliable for everyone."
Paul Talboo, executive treasurer, Gas Workers Union Local G-555 added, "Utility Workers Union of America Local G-555 supports HB 201. We believe that natural gas is a necessary part of a balanced and well-organized decarbonization plan.  We resolutely contend that an 'electrification only' policy is unfeasible, will lead to higher energy costs for Ohio residents and businesses, will affect the livelihoods of highly-skilled and well-trained utility workers and could lead to catastrophic collapses of local energy systems. We believe the most responsible – and achievable – approach to decarbonization is to simply optimize the use of existing natural gas systems, not to eliminate it or, worse, cut it into a number of isolated pieces based solely on local politics rather than sound engineering principles. Responsible public policy should direct us to integrate and optimize these systems to support our lives as we reduce our state's carbon footprint."
Commenting on the importance of natural gas to Ohio consumers' daily lives, Vincent Squillace, executive vice president, Ohio Homebuilders Association said, "Natural gas is the energy Ohioans trust most to heat their homes during the winter. It is also homeowners' preferred choice of fuel for cooking appliances like natural gas stoves. On average, it will cost $20,000 to remove natural gas from each home. This is simply unaffordable for average homeowners."
Focusing on how this legislation would impact consumers and small businesses and how they choose to cook and heat, Erica Geil, executive director of the Midwest Hearth, Patio & Barbecue Association added, "HB 201 will protect the gas fireplace and barbecue industry and consumers by ensuring consistent regulations throughout the state, giving consumers a choice in the fuels they use to cook and heat, and keeping hearth and barbecue companies in business. Gas fireplaces are a reliable source of secondary heat and can be crucial for families if/when they lose electricity during a storm and need a backup source of heat. Without this legislation, MSHPBA members would be unable to provide these home heating sources, thus severely hindering their businesses, their employees, and their contributions to their communities."
Discussing how this bill would help to ensure free market choices for Ohioans, President & CEO of the Ohio Council of Retail Merchants Gordon Gough said, "The Ohio Council of Retail Merchants supports legislation such as HB 201, which helps ensure the universality of regulation of commerce and energy in Ohio. A patchwork of varying regulations and ordinances hurts consumers and businesses alike. In addition, the Council supports free market approaches which foster consumer choice and affordability. We appreciate the sponsors bringing this important piece of legislation forward."
Stephanie Kromer, director of energy & environmental policy for the Ohio Chamber of Commerce added, "The Ohio Chamber of Commerce has long been an advocate for an "all-of-the-above" approach to energy policy. Banning any type of energy would not only be detrimental to our state's economy but it would also limit affordable energy service choices for consumers. HB 201 and SB 127 are important to ensuring a free market, consumer choice approach to energy for all Ohioans."
House Bill 201 is currently before the House Energy and Natural Resources Committee. Companion legislation, Senate Bill 127 sponsored by Senators George Lang and Michael Rulli, is currently before the Senate Energy and Public Utilities Committee.
###
About Consumer Energy Alliance
Consumer Energy Alliance (CEA) is the leading voice for sensible energy and environmental policies for consumers, bringing together families, farmers, small businesses, distributors, producers, and manufacturers to support America's environmentally sustainable energy future. With more than 550,000 members nationwide, we are committed to leading the nation's dialogue around energy, its critical role in the economy, and how it supports the vital supply chains for the families and businesses that depend on them. CEA works daily to encourage communities across the nation to seek sensible, realistic, and environmentally responsible solutions to meet our nation's energy needs.
Contact:
Bryson Hull
(202) 657-2855
bhull@consumerenergyalliance.org