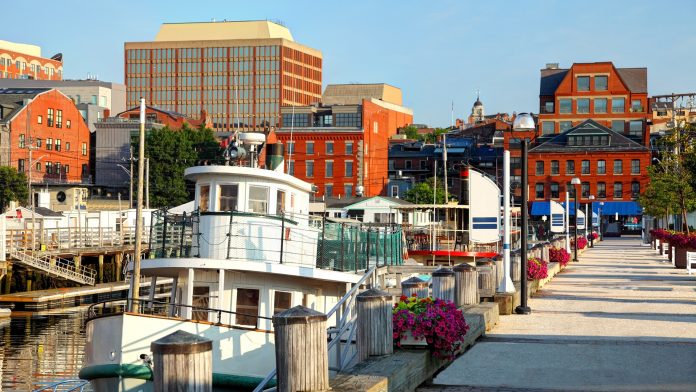 Augusta, Maine – Consumer Energy Alliance (CEA), the leading energy and environmental advocate for families and businesses, today applauded Maine Governor Janet Mills for vetoing LD 1708, a bill that would have ultimately led to billions of dollars in additional energy costs to Maine's families and businesses.
"CEA is pleased that Governor Mills recognized the major flaws in this legislation and moreover, that it 'would touch the lives of nearly every Maine citizen in serious and substantial ways,'" CEA New England Director Marc Brown said. "We applaud her rationale that a veto was required because the legislation was rushed through the process without adequate public participation and analysis."
"Energy is woven into the fabric of everyday life, and Governor Mills' people-first approach toward energy is the right one," Brown said.
The bill essentially would have essentially amounted to a government-led takeover of two of Maine's investor-owned utility companies.
"While CEA appreciates the proponents of LD 1708's intent to attempt to improve customer service, cut consumer bills and add more renewable power to the grid, the risks of increased costs — especially to low- and fixed-income Mainers – far outweighed any potential benefits. Further, there were just too many unanswered questions associated with this legislation. Maine enjoys some of the lowest electricity rates in New England, which is already one of the most expensive areas nationwide for retail electricity costs. Anything that risks unnecessarily increasing costs or hindering reliability deserves scrutiny."
"Governor Mills did right by the citizens of Maine in determining that the bill, if signed into law, would have spawned a protracted legal battle, which would have invariably pitted the State of Maine and the utilities involved against each other – an outcome that would likely raise both taxes and electricity rates."
###
About Consumer Energy Alliance
Consumer Energy Alliance (CEA) is the leading voice for sensible energy and environmental policies for consumers, bringing together families, farmers, small businesses, distributors, producers, and manufacturers to support America's environmentally sustainable energy future. With more than 550,000 members nationwide, we are committed to leading the nation's dialogue around energy, its critical role in the economy, and how it supports the vital supply chains for the families and businesses that depend on them. CEA works daily to encourage communities across the nation to seek sensible, realistic, and environmentally responsible solutions to meet our nation's energy needs.
Contact:
Bryson Hull
202-657-2855
bhull@consumerenergyalliance.org