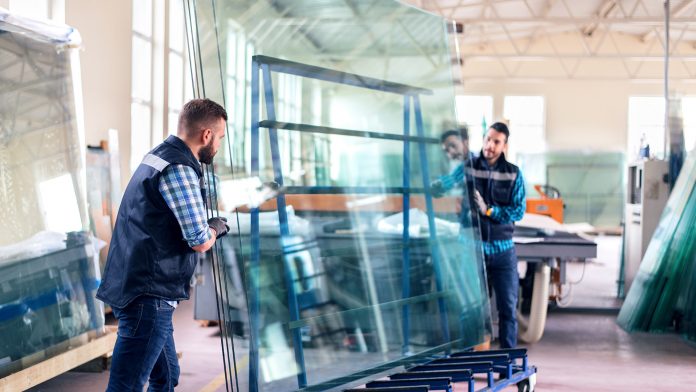 Columbus, OH – Consumer Energy Alliance (CEA), the leading energy and environmental advocate for families and businesses, along with the Utility Workers Union of America Local G-555; the Midwest Hearth, Patio & Barbecue Association; the Ohio Chamber of Commerce; the Ohio Homebuilders Association; the Ohio Council of Retail Merchants and the Ohio Propane Gas Association applaud Governor DeWine and the members of the Ohio Legislature who supported House Bill 201, which prevents municipal bans on the delivery of natural gas to existing homes and businesses across Ohio.
Ohio becomes at least the 17th state to pass similar pro-consumer and pro-energy legislation.
"CEA applauds Governor DeWine for signing this proactive piece of legislation into law and Representative Stephens for introducing this bill. Natural gas is a critical energy resource in Ohio, a state which ranks in the top 10 for natural gas consumption," CEA Midwest Director Chris Ventura said. "Preserving the choice for Ohio's families, local businesses and manufacturers to have access to affordable, reliable natural gas to power lives and livelihoods across the state is essential."
Ventura added: "The U.S. is leading the world in environmental progress and has reduced the most emissions of any nation year after year for nearly 20 years, largely due to the use of natural gas and ongoing progress in renewable energy. This legislation preserves Ohio's ability to have a balanced mix of energy sources, including renewables, while keeping prices affordable and services reliable for everyone."
Commenting on the importance of natural gas to laborers, Gas Workers Union Local G-555 Executive Treasurer Paul Talboo said: "Utility Workers Union of America Local G-555 commends the Ohio House and Senate, and Governor DeWine for signing House Bill 201 into law. We believe this legislation will protect residential and business customers in Ohio from severe increases in energy costs that would be caused by the elimination of clean, safe and affordable natural gas, as well as from exorbitant costs related to retrofitting homes and businesses with all electric appliances.
"It will allow for a balanced and uniform approach to be taken on decarbonization, rather than a chaotic replacement of one industry with another, one municipality at a time. HB 201 will also protect the livelihoods of thousands of gas workers, who are some of the safest and highest-skilled workers in the energy industry."
"Furthermore, this legislation will allow responsible natural gas companies and unions, like the Utility Workers Union of America, to show that we can be a part of a balanced energy future for Ohio through innovation, increased efficiency, carbon capture and sequestration, infrastructure improvements, and investment in clean and renewable energy generation," he said.
Discussing how this legislation will ensure small businesses, families and consumers maintain choice in how they cook and heat, Midwest Hearth, Patio & Barbecue Association MidStates Executive Director Erica Geil said: "Hearth, Patio and Barbecue would like to thank Governor DeWine for signing House Bill 201 sponsored by Representative Stephens. This bill will protect the gas fireplace and barbecue industry and consumers by ensuring consistent regulations throughout the state, giving consumers a choice in the fuels they use to cook and heat, and keeping hearth and barbecue companies in business."
Ohio Chamber of Commerce Director of Energy and Environmental Policy Stephanie Kromer added: "The Ohio Chamber of Commerce applauds the passage of House Bill 201. Energy policy is of statewide concern since all Ohioans depend on reliable, affordable energy.
"Local-level go-it-alone policies could undermine the entire state's competitive standing and hinder our state's diverse portfolio of energy sources because we constantly compete against other states, many of which are in the process of passing legislation to HB 201. By prohibiting local governments from interfering in consumer choice, HB 201 will protect retail establishments, manufacturers, consumers and, ultimately our state's overall economic competitiveness by allowing Ohioans to decide what fuel sources best suit their needs."
Commenting on the importance of natural gas access to home owners, Ohio Homebuilders Association Executive Vice President Vincent Squillace said: "HB 201 will assure home owners and buyers the right to select a home with appliances powered by the power source of their choice. Prospective buyers overwhelmingly select homes heated by natural gas as the wisest choice.  Homeowners need not fear that local government will force costly removal of water heaters, furnaces, gas logs and outdoor grills imposed by municipal bans on certain fuel choices."
Discussing how this legislation will help businesses have certainty in the energy they need to operate, Ohio Council of Retail Merchants President and CEO Gordon Gough added, "We applaud the passage of HB 201 as it provides businesses and consumers with greater certainty in their energy choices. We commend the efforts of the bill sponsors and the strong support from the General Assembly. Additionally, we thank Governor DeWine for signing this crucial piece of legislation into law."
Focusing on how this bill will benefit consumers through continued access to propane, Ohio Propane Gas Association Executive Director Derek Dalling said: "The Ohio Propane Gas Association is grateful for all of the support for this important legislation that allows Ohio consumers to continue to have the ability to choose the energy source that best meets their needs. We all want to improve the environment for future generations, and we can do that through a responsible combination of energy choices, which includes propane – a clean, affordable, and reliable energy source for rural Ohioans."
###
About Consumer Energy Alliance
Consumer Energy Alliance (CEA) is the leading voice for sensible energy and environmental policies for consumers, bringing together families, farmers, small businesses, distributors, producers, and manufacturers to support America's environmentally sustainable energy future. With more than 550,000 members nationwide, we are committed to leading the nation's dialogue around energy, its critical role in the economy, and how it supports the vital supply chains for the families and businesses that depend on them. CEA works daily to encourage communities across the nation to seek sensible, realistic, and environmentally responsible solutions to meet our nation's energy needs.
Contact:
Bryson Hull
(202) 657-2855
bhull@consumerenergyalliance.org