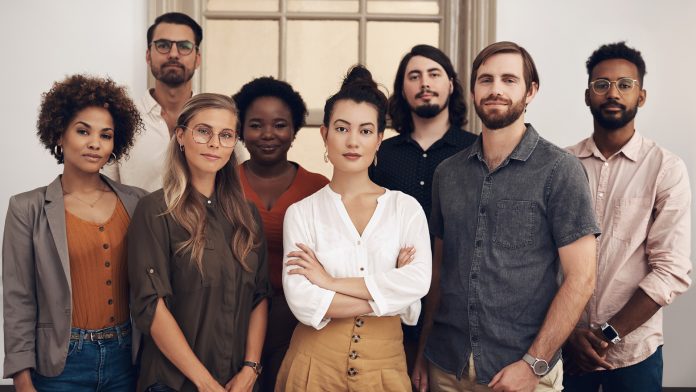 With so much focus on energy and environmental policy, Consumer Energy Alliance and our message is attracting more new members than at any time in our history. So far in 2021, we have welcomed 71 new member organizations from across the country and from an array of industries – and they're still coming!
From chambers of commerce and a professional sports team to a winery and a photography studio, businesses, families and consumers are joining CEA to advocate for energy and environmental policies that yield reliable, affordable, environmentally responsible and accessible energy for individuals, families and businesses.
These organizations, combined with CEA's more than 550,000 individual members indicates that more and more of us are paying attention to energy policies – especially those that increase prices, hinder reliability or fail to actually achieve environmental results. With gasoline prices on the rise and inflation creeping back into American life, our shared ability to rely on safe, affordable energy has never been more important. This issue – and those politicians that understand we can easily develop our energy resources here at home AND meet our environmental goals – will be closely watched in the 2022 elections.
Since our founding in 2006, CEA members have represented every sector of the U.S. economy. They include farmers, manufacturers, truck drivers, trades-people, small business owners and individuals who believe in our mission. From traditional to renewable energy to environmental policy to efficiency, CEA's advocacy efforts continue to focus on several key issues:
Americans Need and Deserve Affordable and Reliable Energy
Policies that intentionally or unintentionally increase energy prices or make energy less reliable – think blackouts or brownouts – disproportionately affect the less affluent among us who are not insulated from price shocks. We call this "energy justice" and if we are to achieve fair, equitable, affordable and reliable energy for all Americans we must have energy policies and markets that are designed to achieve those key objectives. Too often today, state and national policy-makers are relying on false information that says we can only achieve environmental solutions by banning traditional energy resources. This is not true. America has already proven that we can have both environmental progress and energy solutions. Policies that achieve both goals will lead us toward greater "energy justice."
Environmental Stewardship
The U.S. is leading the world in environmental stewardship. From carbon to volatile organic compounds to nitrogen oxides, America has reduced harmful air emissions more than any nation on Earth. And, we are the only nation on Earth that will be close to achieving the Paris Accord Climate goals by 2025. This amazing feat has been accomplished at the same time as the U.S. has become the leading producer of oil and natural gas in the world; and seen the greatest increase in renewable energy in our history. Through efficiency and conservation, along with research and development we've seen how increasing U.S. energy supplies have helped simultaneously drive down consumer costs and lower our emissions. Tackling climate change is dependent on supporting U.S. energy in all its forms so we can continue to advance our environmental standards and our energy independence.
Energy is Critical to Maintaining our National Supply Chains
The COVID-19 pandemic has demonstrated the critical importance of our nation's supply chains and reducing reliance on other nations for supplies. That means developing energy resources and its complementary infrastructure here at home so we don't have to ask OPEC+ or Russia for energy. It also means investing and encouraging U.S. production of critical minerals to lessen our reliance on China for the resources we need to develop renewable energy, battery storage and other new technology needed to build alternative forms of energy.
These energy supplies are also the cornerstone for all of our industrial processes, manufacturing, transportation of consumer goods and food to name a few. We continue to see the effects of a break down in these supply chains. Early on it was the inability to get personal protective equipment at the height of the pandemic, now its building supplies, consumer goods, and oil. CEA will continue to focus on ensuring American consumers have access to abundant, domestic energy which is the single most important aspect of reinvigorating these critical US supply chains.
Now more than ever we need the continued support of our members and you to ensure individuals and businesses across America have the power of consumer choice when it comes to energy. Energy touches all of us and we interact with it in every facet of our daily lives. That means each and every person you know is affected by these policies. That is why CEA represents anyone concerned with issues around energy.
CEA members are your friends, your family and your neighbors who are out there every day trying to make a living to support themselves and their loved ones. CEA members represent the U.S. economy, and they care about having access to affordable, reliable energy to meet their business and family budgets.
If you've followed our work and have considered a membership, we encourage you to join. We believe that an environmentally sustainable energy future is possible through the power of traditional and renewable resources to create the best mix for families, businesses, our environment and our economy.
We are stronger together. Our efforts and successes are thanks in large part to our members who recognize that energy and environmental protection affects everyone.