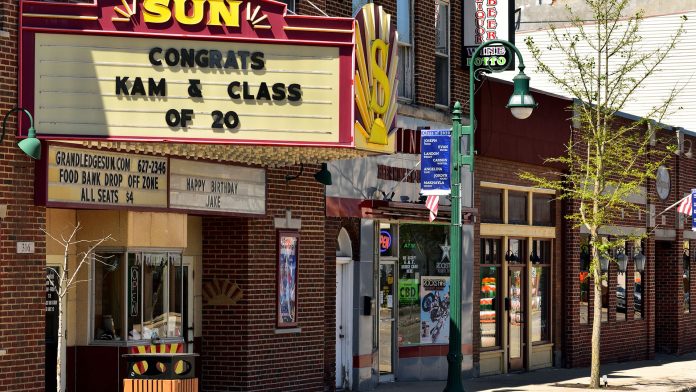 Michigan Gov. Gretchen Whitmer claims she is "committed to ensuring small businesses can thrive" and "continue growing Michigan's economy." She relayed that assertion to a small-business owner in Flint whose firm makes eyewear from recycled plastic water bottles as a result of Flint's water crisis.
So, tell us, governor, how you square that conflict while continuing your intense opposition to a critical pipeline replacement that will help protect the Straights of Mackinac, all while delivering cheap, safe, and reliable oil and propane to Michigan small businesses and farmers (who are small businesses), especially in the Upper Peninsula.
Act Now Against High Gas Prices
Gov. Whitmer argues that the pipeline, which hasn't leaked in its 68-year history, could lead to an oil spill that would put businesses at risk. But she has nothing to base that claim on. Especially since the new line would be in a tunnel under the Straits and out of the water. Every responsible regulator and judge who has reviewed and ruled on Enbridge's Line 5 project, as well as the state legislature, simply don't buy her argument.
What is clear from a significant and thorough review of the Line 5 project we commissioned by two respected energy and economic authorities, is that decommissioning Line 5 would severely hurt small businesses and farmers in Michigan by raising their energy bills and disrupting their fuel supplies – notably oil and propane – while hurting the economy.
It comes as Michigan's small businesses struggle with workforce shortages, supply chain disruptions, and inflation. A new survey taken between January 10-17 by the Small Business Association of Michigan found that a majority of 600 respondents list workforce shortages, inflation, and supply chain difficulties as their biggest headaches. Eighty-seven percent are experiencing higher costs than before the pandemic, and 14% remain pessimistic about their long-term survival, which is just slightly down from 16% in September.
Our report calculates these specific and severe annual losses to Michigan from decommissioning Line 5: $3.06 billion in economic activity, $1.02 billion in the state's gross state product, $365 million in labor income, 6,692 jobs, and $56.8 million in tax revenue.
Act Now Against High Gas Prices
A shutdown also would reinforce Michigan's "anti-business" reputation, the report maintains. The consequences would be a further exodus of people and jobs elsewhere. This also comes as another new report finds Michigan struggling to grow as fast or faster than other states. Business Leaders for Michigan, a Detroit business roundtable, benchmarked Michigan's performance against the top 10 states. It found, among other things, that Michigan ranks 41st in labor force participation and 44th in its three-year growth rate. It ranks 36th in GDP per capita and 35th in median household income.
Gov. Whitmer should listen to Roundtable members. Roundtable President and CEO Jeff Donofrio contend that states have been investing for years to attract businesses, jobs, and talent "and many states that aren't Top 10 are well ahead of Michigan when it comes to investing for future growth." And, he adds: "Unless Michigan urgently addresses our economic challenges, we may fall so far behind that we will never catch up."
Isn't it evident, Gov. Whitmer that we can't address those challenges – and their impact on our small businesses and farmers – and all of us – by terminating the Line 5 project.