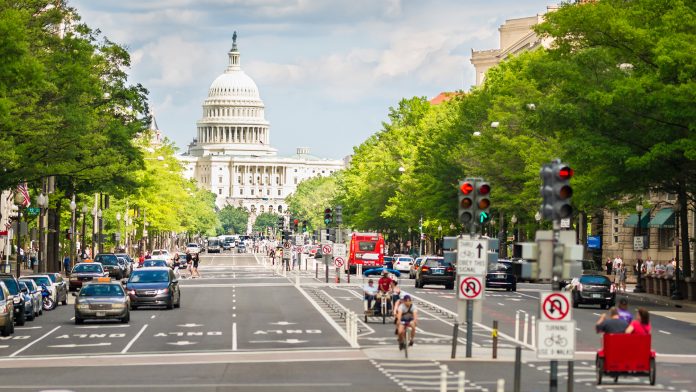 WASHINGTON, D.C. – Consumer Energy Alliance (CEA) released the following statement about the Senate Energy and Natural Resources Committee hearing on Thursday entitled "The Use of Energy as a Tool and a Weapon, and Ensuring Energy Security for the United States and Its Allies." CEA Federal Affairs Adviser Michael Zehr commented:
"American families, parents, farmers and small businesses are getting absolutely pummeled by record gas prices and runaway inflation. As we have seen from the Russian invasion in Ukraine and systemic supply chain disruptions stemming from over-reliance on China, American energy independence and development of our own critical minerals and natural resources is essential to our security and economic well-being. Global stability has changed before our eyes in the past few weeks; we must recognize it for what it is and ensure our energy policies are rational, realistic, sustainable and fully protect our national interest and citizens."
"For far too long, some U.S. political leaders spurred on by radical activists have sought to stymie responsible development of essential American resources. For the sake our country and the security of our allies abroad, this must stop now."
"Our leaders need to end the de facto moratorium in the Gulf of Mexico and on federal lands and provide support and gratitude to the hardworking men and women who can make American energy self-sufficiency a reality. Resource development at home is a strategic imperative for energy and economic security, which are inextricably linked. It will also help continue to advance environmental solutions that the world needs."
"One need only look at Germany and other European nations to see what happens when energy security is compromised by the demands of radical anti-energy groups."
"As we face down undemocratic authoritarian threats from both the East and the West, it is time to unlock the full force of our country's energy and mineral wealth; and quickly advance carbon capture policies that aid in our pursuit of environmental stewardship. As move forward our oil & gas and renewable energy policy, we must recognize that we can produce what we need here, and work with our allies to produce what we do not have. This is critical for both our current and emerging energy systems, and to ensure we are building with environmentally and socially responsible materials – not mined by children or made with slave labor."
"Any other approach would be a shameful abdication of American leadership while threatening our security, our economy and our environment. This is a moment in history to define what America stands for in the world. We urge Congress and this Administration to get to work. The American people are watching, and based on new polling, more than 70% of us stand ready to support them in every way we can."
###
About Consumer Energy Alliance
Consumer Energy Alliance (CEA) is the leading voice for sensible energy and environmental policies for consumers, bringing together families, farmers, small businesses, distributors, producers, and manufacturers to support America's environmentally sustainable energy future. With more than 550,000 members nationwide, we are committed to leading the nation's dialogue around energy, its critical role in the economy, and how it supports the vital supply chains for the families and businesses that depend on them. CEA works daily to encourage communities across the nation to seek sensible, realistic, and environmentally responsible solutions to meet our nation's energy needs.
Contact:
Bryson Hull
(202) 657-2855
bhull@consumerenergyalliance.org