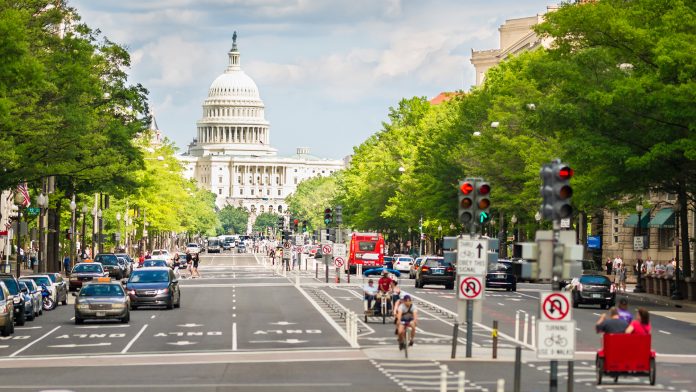 Two House Committee hearings this week offer promising return to sensible energy and environmental policies
WASHINGTON – Consumer Energy Alliance (CEA), the leading energy and environmental advocate for families and businesses, issued the following statement regarding two House hearings this week.
Both will help advance smart, rational legislation to boost and maximize overall U.S. energy production and correct our nation's brewing issues with renewable energy and the lack of needed domestic critical minerals production.
The House Energy and Commerce Subcommittee on Energy, Climate, and Grid Security and Subcommittee on the Environment, Manufacturing, and Critical Minerals Subcommittee holds a joint hearing on Tuesday entitled "Unleashing American Energy, Lowering Energy Costs, and Strengthening Supply Chains." On Wednesday, the House Natural Resources Full Committee will hold an Oversight Hearing – "Unleashing America's Energy and Mineral Potential."
"These two hearings will examine the idea that America's own natural resources should be the first choice when we look for energy and the critical minerals that increased deployment of wind and solar power require," CEA Vice President Katie Hammons said. "CEA also looks forward to the Committees' examination of how the U.S. can eliminate self-imposed and illogical impediments to onshore and offshore domestic oil and natural gas production."
"Unfortunately, some political leaders keep failing to fully understand the importance of sensible energy policy to every American. These leaders – including the current Administration – offer policies that hurt American jobs and eliminate economic opportunities for families and businesses all across the nation, and do very little to provide tangible environmental progress. In fact, certain actions like the recent ban on mining one of the world's largest copper and nickel deposits, located in Minnesota, directly contradict and undermine stated Administration goals to rapidly expand renewable energy and electric vehicles. Congress is correct in seeking to find out why our own resources are being taken off the table."
"CEA applauds the Committees for examining the importance of sound and sensible policies that put American assets and supply chains first. That's how we make it easier to produce the energy every family, farmer, small business and American needs, as well as the environmental improvements we all want to see," Hammons said. "There is no better way to protect, advance and grow our energy, economic, environmental and national security than developing our own natural resources at home, under our own control and world-leading environmental standards. Sensible energy policies provide a path to continued affordable, reliable and environmentally responsible energy that truly benefits all Americans."
###
About Consumer Energy Alliance
Consumer Energy Alliance (CEA) is the leading voice for sensible energy and environmental policies for consumers, bringing together families, farmers, small businesses, distributors, producers, and manufacturers to support America's environmentally sustainable energy future. With more than 550,000 members nationwide, we are committed to leading the nation's dialogue around energy, its critical role in the economy, and how it supports the vital supply chains for the families and businesses that depend on them. CEA works daily to encourage communities across the nation to seek sensible, realistic, and environmentally responsible solutions to meet our nation's energy needs.
Contact:
Bryson Hull
(202) 657-2855
bhull@consumerenergyalliance.org