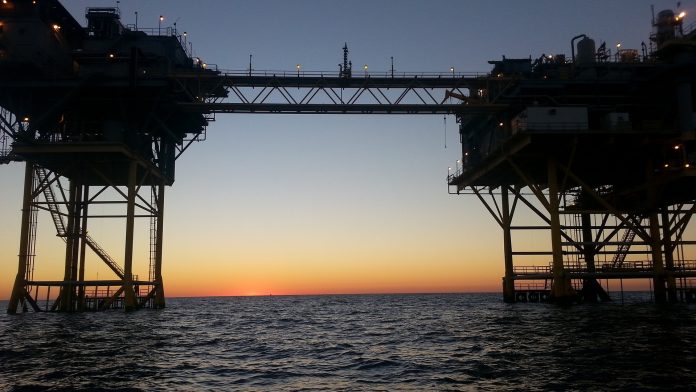 WASHINGTON, D.C. – Consumer Energy Alliance (CEA), the leading energy and environmental advocate for families and businesses, expressed disappointment at the Department of Interior's (DOI) unending delays in releasing a five-year plan for offshore oil and gas leasing. The following statement is attributable to CEA President David Holt. 
"It's unacceptable for the Department of the Interior to keep dragging their feet on securing America's offshore energy resources. Now more than ever, we need all resources to help lower prices, curtail inflation and provide energy security for American families and businesses. Consumers are still paying nearly $1 more per gallon of gasoline than two years ago, which is unfortunately the result of a long litany of ill-conceived and flawed actions like this one."
"The Administration is flouting its legal obligation to issue a five-year plan, which is unprecedented. But the real issue is that these efforts when combined with years of anti-energy activists' posturing to 'keep it in the ground' only serves to further harm those in disadvantaged communities or those at or near poverty. When energy become less and less affordable, those who cannot afford to heat their homes or buy gasoline to get to work are the most at risk. It is clearer than ever that 'keep it in the ground' only hurts those most at risk – without doing anything to further our environmental progress. This is unconscionable."
"Missing legally required deadlines by 1.5 years cannot be seen as an accidental procedural issue. This has to be viewed as purposeful. And, in the bright light of objectivity, these actions will not be viewed kindly by future generations."
"Russia's actions have shown the world that relying on adversarial nations to deliver less environmentally responsible energy is a dangerous game, putting the U.S. and the world at greater risk. Especially when we now know that world events and failed U.S. policies resulted in carbon emissions in 2022 being among the highest on record."
"Now more than ever, we should honestly admit that natural gas and oil are ingrained in our economy and in order to meet our most basic needs we must be looking to our own backyard, like the Gulf of Mexico, one of the worlds cleanest production areas, to improve energy security, protect families, lower prices, help curtail inflation, continue our environmental progress and put America's energy future on a stable and reliable energy footing. Dithering under the guise of carbon reduction is resulting in a failure to ensure affordable, reliable and, especially, environmentally responsible energy."
###
About Consumer Energy Alliance
Consumer Energy Alliance (CEA) is the leading voice for sensible energy and environmental policies for consumers, bringing together families, farmers, small businesses, distributors, producers, and manufacturers to support America's environmentally sustainable energy future. With more than 550,000 members nationwide, we are committed to leading the nation's dialogue around energy, its critical role in the economy, and how it supports the vital supply chains for the families and businesses that depend on them. CEA works daily to encourage communities across the nation to seek sensible, realistic, and environmentally responsible solutions to meet our nation's energy needs.
Contact:
Bryson Hull
(202) 657-2855
bhull@consumerenergyalliance.org