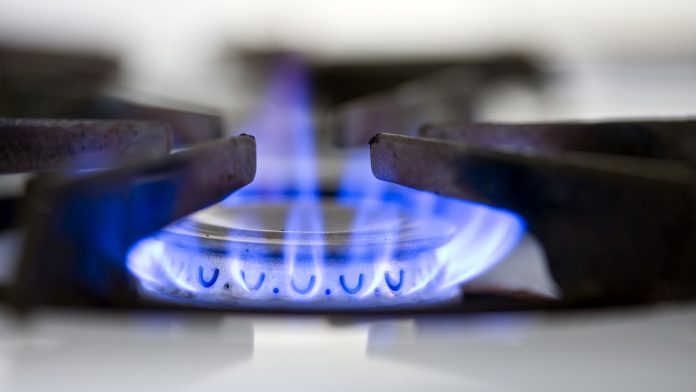 New CEA Analysis Shows the Impact a Natural Gas Ban Would Have on Pennsylvania Families and Consumers
HARRISBURG, PA – Consumer Energy Alliance (CEA), the leading energy and environmental advocate for families and businesses, today released a report showing that a natural gas ban could cost households in Pennsylvania almost $29,000.
"The Hidden Costs of a Pennsylvania Natural Gas Ban" examines the financial impact of a natural gas ban on a typical household in Harrisburg, using a CEA-developed cost calculator that incorporates open-source, localized data to estimate the cost to retrofit a home to all-electric appliances, depending on the house's configuration, appliances and other factors. These findings dovetail with previous CEA research showing it would cost Americans $258 billion to replace just four major gas appliances.
"With two in three Pennsylvania households using natural gas for home heating, banning natural gas would be devastating to families forced to pay more than $29,000 to involuntarily reconfigure their homes and purchase new appliances," CEA Mid-Atlantic Director Mike Butler said. "That is an economically self-defeating idea for Pennsylvania, which has the country's second largest gas reserves, which are produced with rigorous environmental standards and keep prices low."
"The only result will be higher bills for everyone, including the 12% of Pennsylvanians who live at or below the poverty level, those in disadvantaged communities or on fixed incomes, and families and businesses struggling with high gas prices and stubborn inflation," Butler said.
"If the goal is forcing a cost on Pennsylvanians that is more than a family of four in poverty makes in a year, and for which most people would have to scrimp and save, then a ban makes sense. In any context other than the fictional utopian multiverse imagined by the extremists who shill these bans, it makes no sense at all."
Natural gas has been pivotal in cutting emissions even as its use grew from 1990-2021, the report shows. Pennsylvania's emissions of criteria pollutants have decreased across the board, the analysis shows.
"Natural gas will help us evolve toward the cleaner future we all want, with emerging technologies like renewable natural gas (RNG) and hydrogen blending. As America's energy mix evolves and incorporates more wind and solar, we hope our elected officials remember that limiting energy choice make prices increase for consumers and families. Natural gas is and will always be an ingredient for lower costs and constant environmental improvement," Butler said.
To view the report, click here. 
###
About Consumer Energy Alliance
Consumer Energy Alliance (CEA) is the leading voice for sensible energy and environmental policies for consumers, bringing together families, farmers, small businesses, distributors, producers, and manufacturers to support America's environmentally sustainable energy future. With more than 550,000 members nationwide, we are committed to leading the nation's dialogue around energy, its critical role in the economy, and how it supports the vital supply chains for the families and businesses that depend on them. CEA works daily to encourage communities across the nation to seek sensible, realistic, and environmentally responsible solutions to meet our nation's energy needs.
Contact:
Bryson Hull
(202) 657-2855
bhull@consumerenergyalliance.org