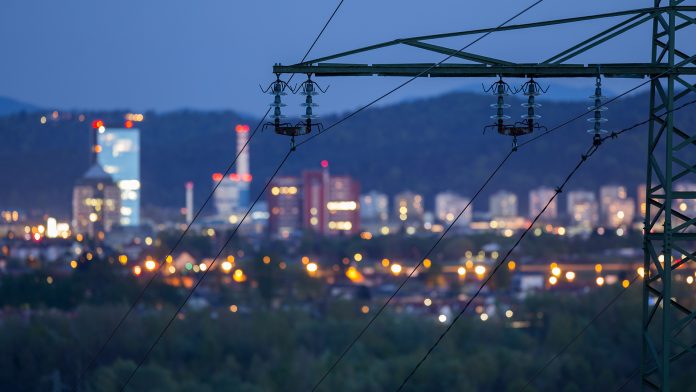 Consumer Energy Alliance (CEA), the leading energy and environmental advocate for families and businesses, today released a report examining the right of first refusal for electric transmission projects, showing the common myths behind regulatory policies and their real-world impact on energy consumers.
"Right of First Refusal for Electric Transmission Projects: Delivering Resiliency and Affordability to Indiana Consumers" assesses how cumbersome processes imposed by the Federal Energy Regulatory Commission have hamstrung the development of new regional and inter-regional transmission facilities—transmission critically needed to support the clean energy transition, manage consumer costs, and address concerns about grid resiliency and resource adequacy.
"Electric grids are facing reliability challenges due to a variety of factors from aging infrastructure to an evolving power generation mix," CEA Midwest Executive Director Chris Ventura said. "With this change comes the necessity to modernize out nation's electric transmission system in a way that does not increase the energy burden of families, farmers, and local businesses."
"Consumers need to be protected by ensuring transmission is developed based on realistic cost estimates and unnecessary delays in permitting modernized electric infrastructure do not compromise the reliability they deserve," said Ventura.
Transmission reform has become a key policy item at both the federal and state level in recent years, as the national push toward new forms of clean generation increasingly demands a rethinking of how transmission has traditionally been planned and developed. The National Academies of Science estimates transmission capacity needs to increase by 60 percent this decade.
To view the executive summary, click here.
To view the report, click here.
###
About Consumer Energy Alliance
Consumer Energy Alliance (CEA) is the leading voice for sensible energy and environmental policies for consumers, bringing together families, farmers, small businesses, distributors, producers, and manufacturers to support America's environmentally sustainable energy future. With more than 550,000 members nationwide, we are committed to leading the nation's dialogue around energy, its critical role in the economy, and how it supports the vital supply chains for the families and businesses that depend on them. CEA works daily to encourage communities across the nation to seek sensible, realistic, and environmentally responsible solutions to meet our nation's energy needs.
Contact:
Bryson Hull
(202) 657-2855
bhull@consumerenergyalliance.org