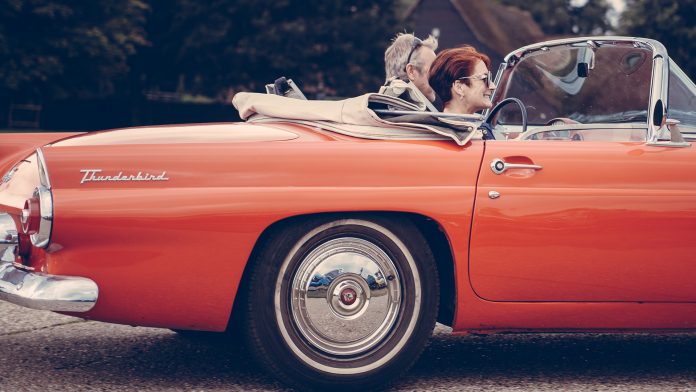 CEA's 2023 EV Report outlines how hasty policy considerations in other states would harm EV market
New targeted billboard, digital ad effort urges Gov. John Carney to "Stop the Car Ban" and "Let Drivers Decide"
DOVER, Delaware –Consumer Energy Alliance (CEA) today announced a new public education effort to share information about the consequences families and small businesses will face if Delaware's proposed ban of the sale of new gasoline and diesel-powered cars by 2035 is put in place.
As part of this effort, CEA will run a slate of billboard and digital ads throughout the First State.
"Delaware's policymakers are pushing far too fast to ban gasoline and diesel-powered cars despite the real-world consequences for families, electric grid reliability, and the state's economy," said CEA Mid-Atlantic Executive Director Mike Butler. "Adding EVs as a vehicle choice is great, but overhauling the automotive sector so quickly by government policy without making substantial infrastructure investments poses huge risks for Delaware's economy and ability to deliver reliable, affordable energy."
"Families and business deserve a say because they are the ones who will pay, both for more expensive cars and higher energy prices," he said.
CEA's 2023 report "Freedom to Fuel: Consumer Choice in the Automotive Marketplace," examines key constraints that must be addressed by policymakers before widespread EV adoption can successfully occur. These include recharging station and infrastructure build-out, the ability of electric generation to meet increased demand, the higher cost of EVs compared to conventional vehicles, and the scarcity of critical minerals.
"Removing gasoline and diesel-powered vehicles as vehicle option and forcing consumers to purchase EVs before the requisite infrastructure is in place is irresponsible, will increase the transportation costs across the state, and do irreparable harm to consumer acceptance of EVs," Butler said. "It is no accident that a Biden Administration official admitted this week that replacing all the vehicles in the world with EVs is not sustainable, while urging new models for car ownership and urban planning. That sounds like an end to the freedom cars give so many Americans."
"Public opinion data shows that most Delawareans do not want this ban, and many cannot afford it," Butler said. We are encouraging Dover's policymakers to pump the brakes and consider the consequences for families and businesses before taking them out of the conversation."
To learn more about the economic impact Delaware's EV mandate will have on consumers, click here.
###
About Consumer Energy Alliance
Consumer Energy Alliance (CEA) brings together families, farmers, small businesses, distributors, producers and manufacturers to support America's energy future. With more than 500,000 members nationwide, our mission is to help ensure stable prices and energy security for households across the country. We believe energy development is something that touches everyone in our nation, and thus it is necessary for all of us to actively engage in the conversation about how we develop our diverse energy resources and energy's importance to the economy. Learn more at ConsumerEnergyAlliance.org.
Contact:
Bryson Hull
(202) 657-2855
bhull@consumerenergyalliance.org