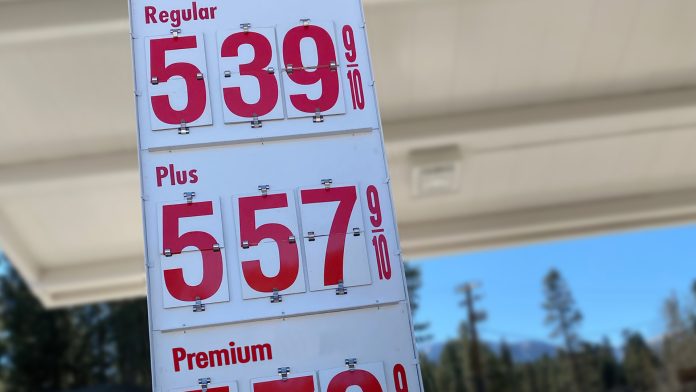 • With Inflation Rampant and Oil Prices over $90, More – Not Less – Energy Needed
• Plan Cuts Acreage in One of World's Least Carbon-Intensive Offshore Basins; Will Lead to More Imported Oil
WASHINGTON – The Department of the Interior's long-delayed, legally-mandated Outer Continental Shelf five-year leasing program is and has been a multi-year exercise in needlessly raising prices for Americans and limiting the essential energy development the U.S. needs to defend energy security and make constant environmental improvement, Consumer Energy Alliance (CEA) said today.
The plan released today includes a maximum of three Gulf of Mexico leases, and the Interior Department noted that three was the absolute minimum number it was required to issue. No other leases are proposed anywhere else on the Outer Continental Shelf.
"You know who is forgotten in this failure of a plan? American families. Families who are already paying too much at the pump and in their monthly electric bills. Families who are seeing first-hand the significant impact high energy prices have on inflation – raising the cost of literally everything," CEA President David Holt said. "Families on fixed incomes living in disadvantaged communities who, more than any of us, cannot afford to keep paying the high prices Biden Administration policies are causing."
"All this is to serve the false narrative that the only way to achieve environmental progress is by eliminating natural gas and oil. This is a demonstrable lie and impossible to achieve, as similar plans have led to costly failures in Europe and California. We must have oil and gas to meet our most basic needs and we are proving that we can have oil and gas and achieve our environmental goals," Holt said.
"This plan is an insult to Republicans and Democrats across the nation. All voters should pay attention to how destructive doomed-to-fail energy policies are to our nation, our economy and their wallets, and vote accordingly, regardless of party," Holt said.
Forcing this long-delayed plan out of the Interior Department has required lawsuits, endless pressure, and a literal act of Congress, all while Americans faced near-record energy prices and witnessed an almost complete drawdown of the Strategic Petroleum Reserve.
###
About Consumer Energy Alliance
Consumer Energy Alliance (CEA) is the leading voice for sensible energy and environmental policies for consumers, bringing together families, farmers, small businesses, distributors, producers, and manufacturers to support America's environmentally sustainable energy future. With more than 550,000 members nationwide, we are committed to leading the nation's dialogue around energy, its critical role in the economy, and how it supports the vital supply chains for the families and businesses that depend on them. CEA works daily to encourage communities across the nation to seek sensible, realistic, and environmentally responsible solutions to meet our nation's energy needs.
Contact:
Bryson Hull
(202) 657-2855
bhull@consumerenergyalliance.org