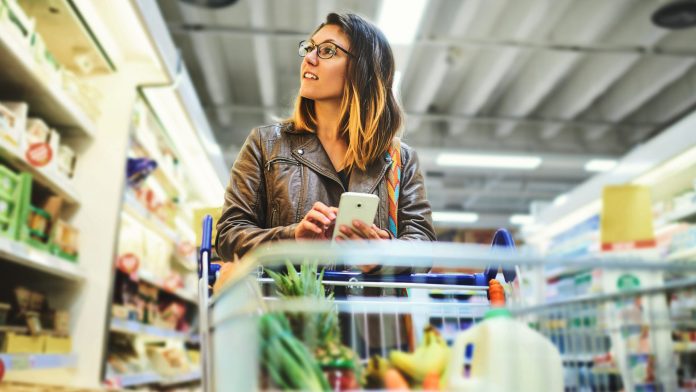 Houston, TX – Consumer Energy Alliance (CEA), the leading energy and environmental advocate for families and businesses, released a new analysis detailing how high energy prices caused by bad policies have led to significant increases in operating and transportation expenses for America's farmers and ranchers, leading to increased food costs for families and restaurants.
"Americans always notice when food and gas prices go up because they can see the money leaving their wallets at the pump, or know that they paid less last month for eggs at the cash register," CEA Midwest Director Chis Ventura said. "There is a direct and immediate correlation between the two – higher energy prices mean higher farming, ranching and transportation costs that cause the price of food and groceries prices to rise, taking more money out of family pockets. It is an inescapable, iron law of consumer prices that policymakers ignore at their own – and American families' – peril."
"Restaurants across the country are also feeling the pain of higher food costs and are either shouldering the cost burden, passing it on to the customer, or juggling both. It's unfortunate that we keep seeing energy policy decisions untethered from the real-world financial impact on families and businesses," Ventura said.
The report found that using the USDA monthly budget recommendations for groceries, the average American family of four will pay nearly $15,656 in 2023 for food, a projected increase of 5.8%. That follows 2022, a year in which Americans spent more on food than ever before in part because of a price increase of almost 10% – or three times the 20-year average. That's a nearly $2,500 increase in just two years. It is an especially punishing cost for the 11.4% of Americans living below the poverty line, which for a family of four is defined as earning less than $25,926.
"Food costs that approach 60% percent of a family's income cannot be sustained. Energy costs are the biggest driver of food inflation, so it's imperative that our lawmakers realize misguided, factually unsupportable policies that make energy less affordable makes food more expensive and less abundant. CEA strongly encourages the enactment of commonsense policies that preserve all energy options and that work for our families and our farmers. Policymakers must ensure Americans can count on affordable energy and abundant food, two staples no one should have to go without."
CEA will release updates to its Agriculture Report every October.
Click here to view the analysis.
###
About Consumer Energy Alliance
Consumer Energy Alliance (CEA) is the leading voice for sensible energy and environmental policies for consumers, bringing together families, farmers, small businesses, distributors, producers, and manufacturers to support America's environmentally sustainable energy future. With more than 550,000 members nationwide, we are committed to leading the nation's dialogue around energy, its critical role in the economy, and how it supports the vital supply chains for the families and businesses that depend on them. CEA works daily to encourage communities across the nation to seek sensible, realistic, and environmentally responsible solutions to meet our nation's energy needs.
Contact:
Bryson Hull
(202) 657-2855
bhull@consumerenergyalliance.org