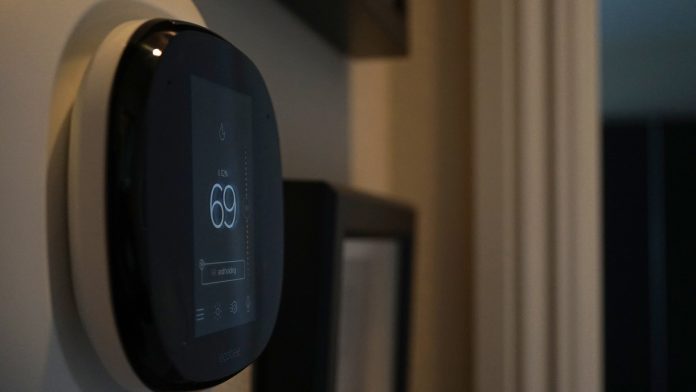 Ultimately, consumers drive the market, but it is also in the best interest of utilities to be responsive to that market and new policies set by the states where they operate. While some have focused more on dedicating resources to see energy savings in low-income areas, others are focused on improving the quality of their grids for the addition of Distributed Energy Resources (DERs), while others have implemented plans for increased renewable infrastructure and other forms of clean energy to meet state mandates and local demand.
When people think of utilities, you often think closest to home. However, did you know there are multiple companies and organizations that provide power based on where you live? Some are large Investor Owned Utilities (IOUs) – like NextEra Energy, Duke Energy, and Southern Company who have service territories and subsidiaries all across the United States, serving 72% of U.S. electricity customers. Others are smaller like Rural Electric Cooperatives that serve only 42 million people but power 56% of the nation's landmass. Even smaller, are municipally owned power providers whose total customers add up to 49 million Americans, but they are dispersed amongst homes and businesses in 2,000 municipal communities around the country representing a much smaller footprint.
While they all provide a service their customer's needs, the vast majority of power comes from IOUs in large cities across America. This is where some of the biggest impacts to meet state mandates will come from as they plan to diversify the power they provide and the timeline for how they will meet their goals. This comes with plans for utility-scale development that people are seeing all across the U.S.
While large market IOUs like the ones listed above can make some of the most sweeping changes due to their resources, market cap, and economies of scale, they do not have the economy of scope. That is where the mid-market IOUs have more flexibility, nimbleness, and deep knowledge of their service territories to meet customer needs and help them understand just what they can do as individuals to reduce their environmental footprint. We have picked five utilities that are doing just that.
Oklahoma Gas and Electric (OG&E) – Customers: <858,000
Outside of being the first utility in Oklahoma to offer wind power in the early 2000s and the first to develop a universal solar farm. Their transmission infrastructure upgrades have helped them take Oklahoma to the third most wind-producing state in the nation. The utility has started converting old coal plants to natural gas, modernized aging equipment to assist with the incorporation of new renewable generation technologies, and enhanced its grid reliability.
OG&E's focus is on cutting emissions by voluntarily investing in technology and education that helps customers in its service territory by joining energy efficiency programs, monitoring usage, and providing weatherization and home energy audit services. Combined with these efforts, the company is also expanding its renewable footprint and adding battery storage as it becomes available.
South Jersey Gas (SJI) – Customers – Customers <700,000
Serving seven counties in Southern New Jersey, SJI is putting its money where its mouth is by committing at least 25% of its annual capital expenditures on sustainability projects and taking its service territory to carbon neutrality by 2040. The company created an internal team responsible for replacing aging infrastructure to reduce escaping emissions, upgrading leak detection technology, converting its service vehicles, and adding solar to its facilities.
On the ground in its service territory, the utility has significantly expanded their energy efficiency programs, is working to provide consumers with new tools to help them reduce their energy consumption, and are investing in several clean and renewable energy technologies such as renewable natural gas (RNG), green hydrogen and high-efficiency fuel cells.
Alabama Power – Customers: <1 million
This utility is clearly focused on Environmental Social and Governance as it lays out its Smart Energy Plan, which includes renewable development and R&D, fostering innovation, and instituting more inclusion. It's what they're doing 'beyond the meter' that is going to make the biggest difference by investing in more clean energy technology like nuclear, hydropower, and other renewables.
For those that want to support the work the utility is doing by investing in renewables, the organization is offering customers access to their Renewable Energy Credit program. This program is designed for those who may not be able to afford residential solar or live in an urban area where close access to renewables is not possible. The company is also heavily investing in research and development as well as transitioning its fleet vehicles.
Public Service Company of New Mexico (PNM) – Customers: ~800,000
In 2019, PNM announced its Path to 100 to coincide with the shuttering of its coal San Juan Generating Station and the passage of the Energy Transition Act, which requires state utilities to be emissions-free by 2045. As the fifth-largest state in the nation, the utility is making substantial investments in its energy infrastructure to transport the growing wind and solar in the state while also focusing on geothermal.
The organization is working to reduce the strain on its customers by contributing the investment costs of the coal plant and is planning to export its renewable energy to other states to bring savings to its own customers. With a smaller state population but larger geography, helping its rural populations by expanding its grid infrastructure will be crucial to meeting its energy goals.
UGI Utilities – Customers: ~700,000
In its latest report titled, The Foundation of a Renewable energy Future, UGI has committed to identifying opportunities that will help the organization reduce its emissions by 55% over the next five years. The utility is aiming to complete this ambitious goal through low to zero-carbon alternatives such as compressed natural gas (CNG), Renewable Natural Gas from livestock and landfills, as well as transitioning their fleet vehicles to reduce their organizational footprint.
As the utility works to lower its carbon footprint they are working to do so without added costs or disruptions to consumers. Their plan also calls for increased storage and diversification of the types of energy it will offer. This means updating their staff to ensure everyone is on the same page as it concerns safety and increased demand from its customers.