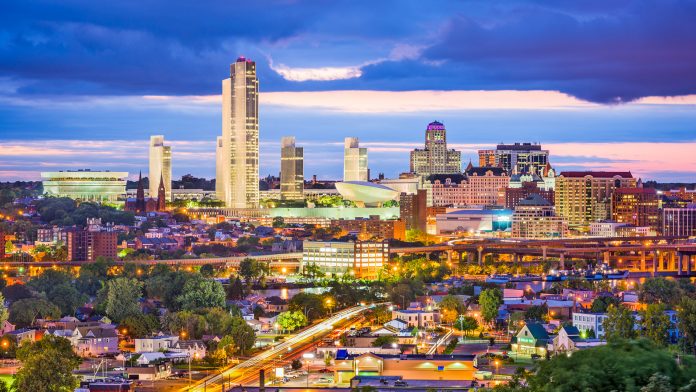 ALBANY – Consumer Energy Alliance (CEA), the leading energy and environmental advocate for families and businesses, today spoke at the Empire Center's Event, "The CLCPA and New York's Energy Future" about the consumer effects of meeting New York's decarbonization requirements under the Climate Leadership and Community Protection Act (CLCPA) and potential electrification mandates.
CEA Mid-Atlantic Executive Director Mike Butler discussed New York's CLCPA requirements, which requires that 70% of the state's power generation come from renewable generation by 2030. Butler also shared his concerns with the potential for increased energy costs from electrification mandates, as New York families and small businesses are already struggling with higher energy prices.
"CEA recently issued an analysis that found that a natural gas ban could cost upwards of $35,000 for a homeowner. That size financial burden would be ruinous for a family, small business or those living on fixed incomes, and any proposed government programs to cover these tremendous burdens would cost taxpayers again. Activists trying to force electrification onto consumers and communities are only obscuring the real costs, which will run into the billions to create the necessary transmission and other infrastructure," Butler said in his remarks.
Butler added: "Efforts to ban natural gas also ignore the astonishing emissions reductions and environmental progress New York has achieved. According to state data, total emissions from electricity generation fell 42% while natural gas-fired generation increased more than 150% from 1990 to 2015. Additionally, the Department of Energy reports that New York's energy-related carbon dioxide emissions decreased a remarkable 18% from 1990 to 2018."
###
About Consumer Energy Alliance
Consumer Energy Alliance (CEA) is the leading voice for sensible energy and environmental policies for consumers, bringing together families, farmers, small businesses, distributors, producers, and manufacturers to support America's environmentally sustainable energy future. With more than 550,000 members nationwide, we are committed to leading the nation's dialogue around energy, its critical role in the economy, and how it supports the vital supply chains for the families and businesses that depend on them. CEA works daily to encourage communities across the nation to seek sensible, realistic, and environmentally responsible solutions to meet our nation's energy needs.
Contact:
Bryson Hull
(202) 657-2855
bhull@consumerenergyalliance.org